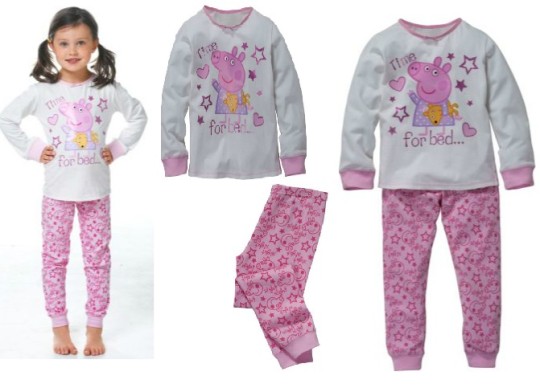 Argos are selling these sweet Peppa Pig Pyjamas for £4.49 reduced from £6.99. Stock levels vary - I found them in 2 of the 5 Argos stores around my area, and that seems to be the case around the country, but they are not - in my area at least - available for home delivery.
These sure-to-be-loved pyjamas feature preschool favourite Peppa Pig, who is seen to be clutching her teddy and all dressed ready for bed, which will hopefully encourage your little one to do the same.
The top is 100% cotton, and the leggings are 95% cotton and 5% elastane, so should be good for breathability through the night.
These Peppa Pig pyjamas are available in sizes 18 months to 5 years, and as I said, stock levels vary so you'll have to see what's available where you are.