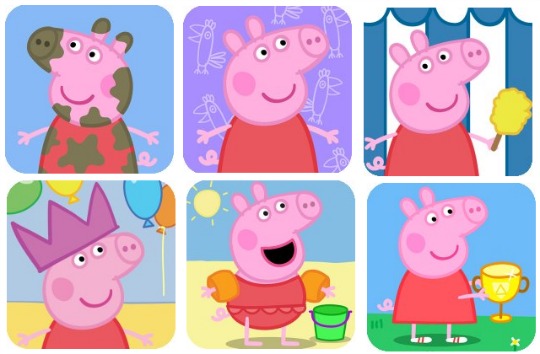 What better way to introduce the kids to modern technology than with the help of Miss Peppa Pig? Kids just adore her and I can see why, yeah she is cute but this little piggy has attitude and humour that appeals to us adults as well. If you have a smartphone or a tablet device that has an Android operating system, then you will like this deal at Amazon. They are offering Peppa Pig Game apps from just 99p.
We have the Peppa Pig Polly Parrot*on the boys' Android Tablet. It's lots of fun and has five games to play in this one app. Those are Dot-to-Dot, Matching Pairs, Feed Polly (my favourite), Talking Parrot, Where's Polly? and Sticker Book. It's now only 99p.
Another one that I have used is Happy Mrs Chicken*. You get to play the Muddy Puddles game, which will please most children.
Each app contains around five games so at 99p to £1.49 these Peppa Pig activities are worth every penny, and they will keep your children occupied for hours. I would say they are most suited to children aged three to six years old. They are basic but are great for not only teaching your child very basic IT skills but numeracy and literacy.