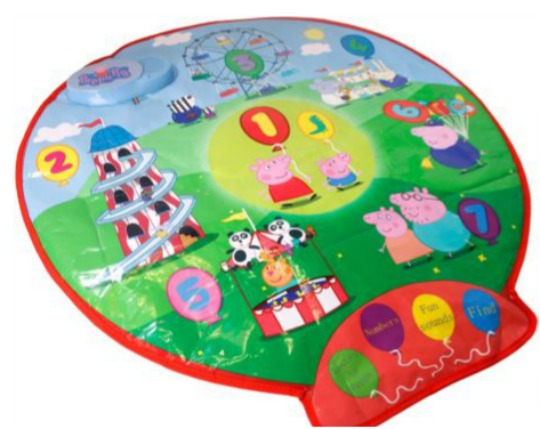 Still looking for those affordable extra gifts? You know we buy the "big presents" and we look at our little ones gift pile and feel guilty. This is where gifts like this Peppa Pig Fairground Playmat, slots in. Argos has cut the price of this Peppa toy from £29.99 (yeah, right!), to £12.49 and now to just £9.99. Which to be honest seems much more feasible.
Peppa Pig, probably the most recognised farm animal in the UK. EVERY modern child goes through the "Peppa Pig stage", and will torture you with the same episode over and over again. Just buy them this Peppa Pig Fairground Playmat to feed their fascination and to save your sanity.
It is interactive so you will still have to listen to Peppa, but your kids can play numerous games with this playmat. Plus it's educational too, instead of Peppa teaching your little one to jump in muddy puddles, she will be teaching them useful things like numbers.
You can reserve and collect your Peppa Pig Fairground Playmat from your local Argos for FREE, or if you just don't have the time, get it delivered for £3.95.