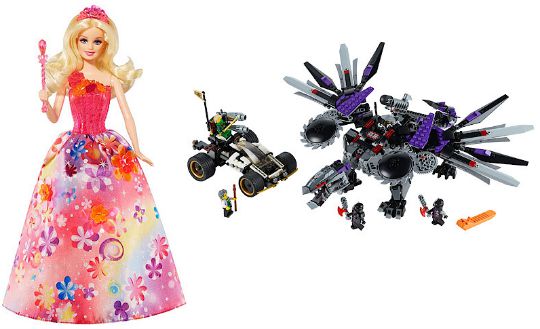 I will be honest, when The Entertainer does deals they aren't always the best BUT they have redeemed themselves with their Penny Sale. Basically they are offering 'Buy One Get One For A Penny'. Great! Some of the toys are a bit pricier than elsewhere, when buying one but get a second item for 1p and you are laughing. This is a great offer for those of you looking to start buying Christmas bits. Items start from just 50p, so you can essentially get two for 51p. The Penny Sale is also available in store as of tomorrow (20th).
There are even some Lego sets included in the Penny Sale, which makes this a great offer. For example you can get both of these Lego Friends Stephanie's Newborn Lamb* and Lego Friends Andrea's Mountain Hut* for just £10.01! Ideal for birthday party presents/party game prizes.
There are 161 items included in the Penny Sale, so you are bound to pick up a couple of bargains or more.
You can Click and Collect your Penny Sale toy order for FREE from The Entertainer store near you or pay £2.99 to have it delivered to your front door.