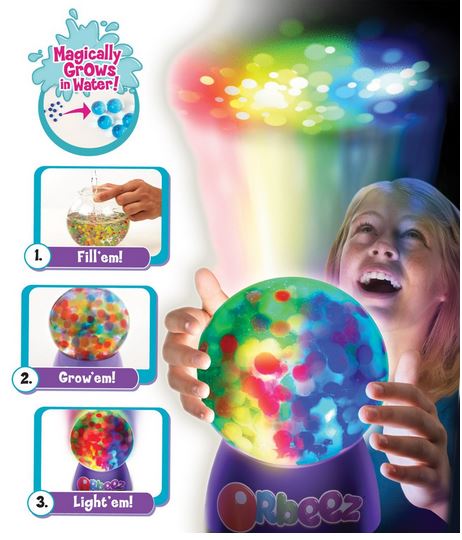 Amazon have the Orbeez Magic Light Up Globe on offer for £8.82 instead of the £19.99 RRP. Unfortunately it does mean you have to add £3.30 on shipping, but even at £12.12, it looks like a super fun toy. 
I am a sucker for these gadgety style things and love the 10 minutes of fun they give to the kids before they head into the toy boxes. I particularly like that this can be a night light too, however - multi purpose and all.
Orbeez are the tiny little orbs  - I suspect they're essentially aqua beads - that magically grow up to 100 times their volume when immersed in water.You add water to your globe then watch in amazement as the Orbeez grow.
Once they're full size, you can turn on the lamp and see them glow. The Orbeez gently move around the globe powered by the motor inside and this combined with the colour changing lights creates beautiful coloured patterns on the walls and ceiling.
I think it would make gorgeous night light and bedroom decoration.