Octonauts Gup X Shoot And Rescue Vehicle £25 @ Amazon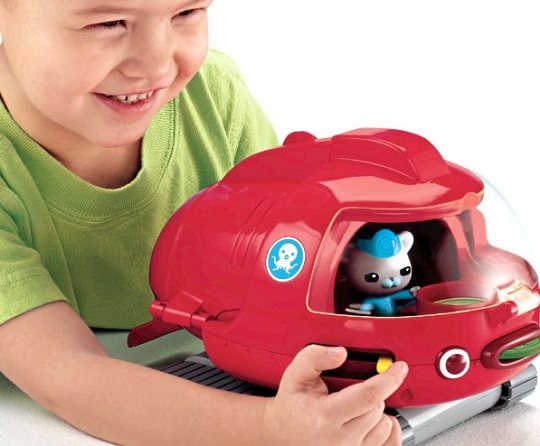 Possibly the perfect Christmas present! For some people anyway. I agree with the person who posted this on our sister site HUKD. It is not worth the RRP of £44.99 at all. However, for £25 it is going to make some little boys and girls very happy as a main Christmas present. As well as the reduced prize, delivery is free with Amazon's super saver delivery.
Go on an Octonauts adventure with Barnacles and the GUP-X. This playset is packed with fifteen accessories. Including the 3 piece GUP-X: tank, glider and octo ski; Barnacles figure, four launching slime discs, spider crab, horseshoe crab, snot sea cucumber, rescue zip-line, bandage, stretcher and water tank!
Pull the trigger to launch the slime disks and hear sounds and phrases. Use the zip line and stretcher to rescue the creatures! Use the medic table, stretcher and water tank to keep the creatures safe. Open the back door to release the Octo-ski or detach the front glider for solo missions. All pieces store inside the vehicle for easy clean up.
This is what one customer had to say about the toys on the Amazon website: "We bought this for our six year old daughter for doing well at school. She loves it and spends a lot of time playing with it. It shoots out green discs ( this is her favourite part of the toy), which our crawling baby loves chasing after. The front clear window seems to fall out very easily and the build quality is on par with similar character type toys although better than most of the barbie etc stuff."
Thanks to wishihadadonkey at HUKD!