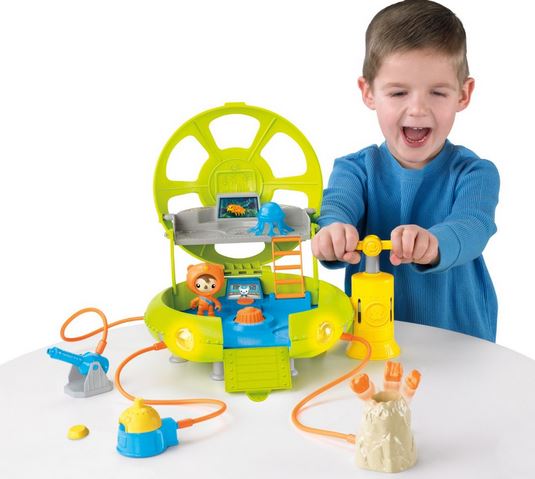 Amazon have a sale on the Octonauts Deep Sea Octo-Lab, which is selling for £19.99 instead of £39.99. This seems like a pretty good price since everywhere else seems to have it for over £30 and up to high £40's.
The Octonauts Deep Sea Station opens up to reveal two floors of play inside, and comes with air-powered rescue tools for deep sea rescue.
Little players can hook up rescue tools to the hoses, turn the dial on the base to select the tool you'd like to activate, and push down on the pump to shoot a kelp cake, launch a rescue flare, or activate the volcano.
The pump also activates lights and sounds that will prompt them through their deep sea adventure.
For storage convenience, all pieces store inside, which is awesome.
The Deep Sea Station Playset includes the lights and sounds, Shellington Deep Sea figure, Octo Bot, kelp cake, rescue flare, volcano, lava rocks, and three air power hoses.
It's not suited to very small people, as it does contain small parts.