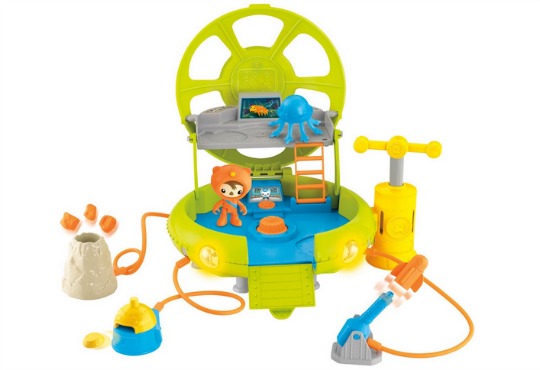 I have to keep checking that Asda George toy sale as there seem to be new things added every single day! This is a BIG toy for fans of CBeebies Octonauts, and at less than half price it's a mega bargain. The Octonauts Deep Sea Lab Play Set was £39.97, then went down to £30, and now when you use the code TOY50 the price goes all the way down to just £15!
The Octonauts Deep Sea Lab is a play set that includes two floors to play on, a figure of Shellington, and action pieces like a volcano and a kelp cake launcher (it makes sense of you've seen the episode) a flare gun and other accessories, as well as sound effects and voices from the cartoon!
My son has this set from last year's birthday and he loved it. It really is a big set, but all the play pieces can be stored inside the lab, so they don't get lost, and all the figures from the other play sets are the same scale so you can get some of the rest of the Octonauts to join the adventure as well. We didn't pay £40 for it, obviously, but I paid way more than £15!
As this is from Asda, home delivery will only add another £2.95 to your order, or you can click and collect for free from stores. I think this is a fantastic price for this play set, and great value at £15. Asda always sell out of these bargains very quickly though, so get it quick if you want one!