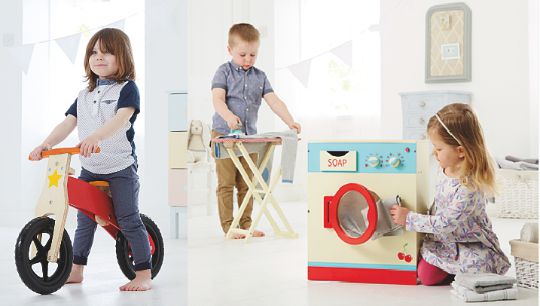 Wooden toys are more popular than they have ever been. We all seem to go daft for these traditional looking playthings and I think that's because they don't date and can be past on to siblings. Asda George launched a 'Wooden Toy' range last year and it's gone from strength to strength. Now, they have added more to the collection and we are loving the new additions. They are affordable and super cute.
Here's what's new in the Wooden Toy range at Asda George:
....and more!
You can Click and Collect your wooden toys for FREE or pay £2.95 to have it delivered to your home.