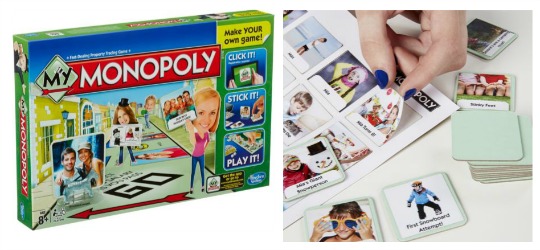 The Hasbro board game My Monopoly has been reduced at Argos by around 70% from £21.99 to just £6.59, making it a great little extra present or stocking filler.
The idea of this is that you have a monopoly game with blank tiles and stickers so that you can truly make it into your own version of the game. The really good bit is that although you can just limit yourself to pen and ink there is also an app to download so that you can print off your own tiles, properties, and chance and community chest cards. When they call it "My" Monopoly that's exactly what you can make!
If you're not sure what this all looks like in practise then there's a video on the Argos website that explains it all much better than me. It does look pretty good though. I'd be interested to see what my Dad would make of this version - maybe he'd let us win this time, eh?
Unusually for an Argos offer it looks like there is plenty of stock around. It was in stock in every area I checked, and available for home delivery too.
Thanks to weeyou2014 @ HUKD.