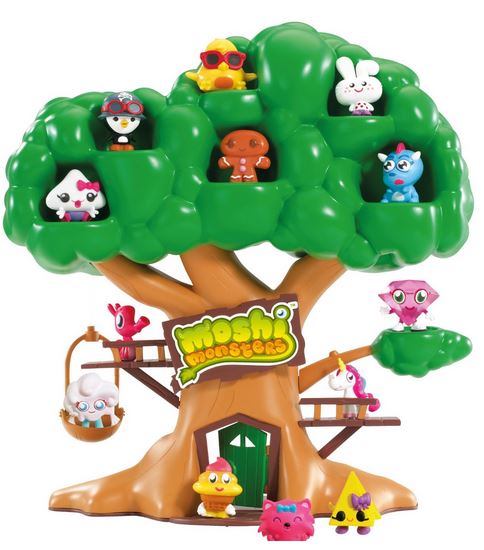 My kids have managed to just about avoid the Moshi Monster craze, with the exception of one little pink monster which spent a few weeks being clung to like the very lifeblood of toddlerhood flowed through her. If that Moshi-love is anything to go by, I'm sure those of your with real fans in the house will love these offers from Amazon's Easter Gifts for under £10 ideas.
There are a number of different options, and you'll have to search around in the £10 gift ideas section, but you should find some fabulous savings, like these below, and when combined you can have a pretty decent birthday gift or Easter gift for under £10 combined.
For example the Moshi Monsters Children in Need Tin reduced from £9.99 to £3. This tin includes 8 spotty Moshlings and comes with an exclusive collector tin to store it all. It includes Sooki Yaki, Fifi, Honey, Jeepers, Mini Ben, Oddie, Rocky and Shi Shi.
If spotty Moshis aren't your thing, there's also a gold box and a regular one.
The Moshi Monsters Moshling Treehouse (figures not included)  is reduced from £19.99 to £4.67. The Moshling Treehouse opens up to reveal a place to play with and also store your moshlings. There's a working basket lift for moshlings to play on and despite it saying figures aren't included, the treehouse comes with an exclusive Roxy Moshling.