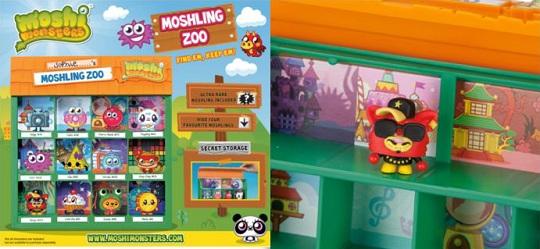 Save an awesome £7.50 on the Moshi Monsters Moshling Zoo from Tesco Direct. Tesco Direct have reduced this cool pack that contains a Moshling and a cool zoo to keep all your Moshlings in from £15.00 to £7.50. The kids can collect and play with their favourite Moshi Monster characters and have a neat spot to store them in too, lovely.
Perfect for all those Moshi Monster fans out there, the Moshi Monsters Moshling Zoo is super for little girls and boys who want to keep their Moshlings safe in their very own zoo. They can hide the Moshlings in the secret storage area until they are ready to come out and play. They can even use the zoo to store them all.
Here's the really cool part, your child can clip together different coloured zoos to organise your Moshlings by species, what fun! The set only comes with one Moshling but there's plenty of space to add all your children's existing Moshi Monsters.