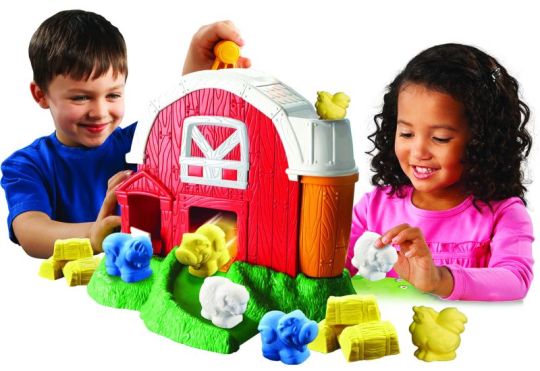 Moon dough is lots of fun and, as many parents have pointed out, not as messy as it sounds either. Usually it's pretty expensive so you can only nab a small item here and there, however, The Entertainer has dropped a bunch of them down to £6 which is just ace.
There are tons of different moon dough sets in the deal so you can have quite a bit of fun choosing the ones that you want. Some of them include: Moon Dough Ocean Pals where you create undersea adventures, Moon Dough Hamburgers, Moon Dough Ice Cream, Moon Dough Breakfast Set.
You can also get the bigger sets for less as the huge ones that usually sell for around £23 are down to as little has £10. The Moon Dough Magic Zoo is £10 instead of £23, the Moon Dough Super Value Pack is £10 from £10, and the Moon Sand Sweet Delights Bake Shop is down to £10 from £23. Ok, that last one is a bit pants…
Thanks to lucerysmum at HUKD!