Monster Surgery £3.97 @ Tesco Direct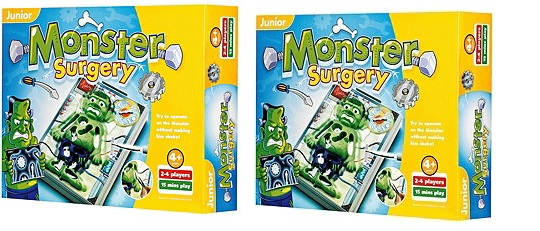 This is a pretty nifty deal from Tesco Direct as they are selling this ace Monster Surgery set for a mere £3.97 and you can save on delivery charges by collecting instore. The Monster Surgery set usually retails for around £4.97 so you are saving one whole pound.
Monster Surgery is a challenging game that involves hand-eye co-ordination and manual dexterity. Your little one has to remove parts and organs from a Frankenstein type monster with a pair of tweezers. It is the same as Operation, only this time with a spooky critter instead. Perfect for Halloween really.
If the tweezers touch the sides, the monster vibrates frantically. You spin the wheel and whichever part the arrow points to is the part that you have to remove. Different points are awarded to different parts according to difficulty and the winner is the one who has the most points at the end of the game.
Thanks to tamarj at HUKD!