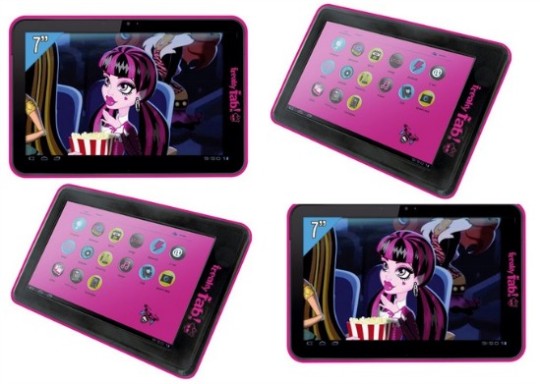 Have you ever visited Bargain Crazy before? This is one good reason to hot foot it over there. They sell new ex catalogue stock from the likes of Littlewoods and Very. Items are slashed in price and sometimes, quite frequently they release Bargain Crazy promo codes like W20 meaning you get 20% off on top of those savings. Check out this Monster High 7 inch Tablet for only £67.94 delivered.
The Monster High 7 inch Tablet had an original selling price of £158 when it was in one of the Home Direct catalogues. It sells for £79.99 over at the Bargain Crazy site. Use the code to save £16 then add the £3.95 delivery and you are still saving a decent amount.
If you are looking for a tablet for a seven year old to say thirteen year old then this might just be the ticket. It's pink, it's Monster High themed and has a camera for those selfie taking little blighters.
It comes pre- loaded with Monster High Season 3, Monster High e-book, Monster High pictures, Monster High wallpaper and the complete 36 episodes of Monster High Season 4. Which makes it a good buy in my eyes.
It is Android 4.0 and would suit someone as a first tablet.