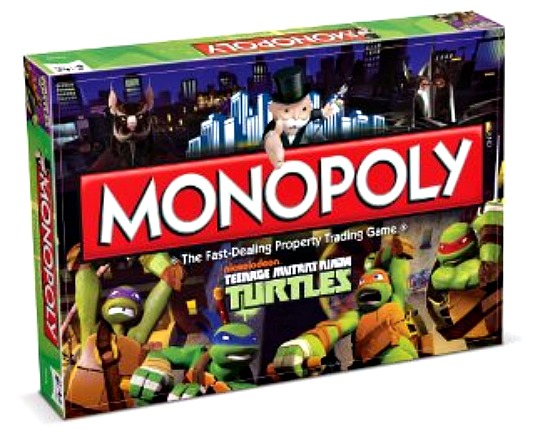 This Teenage Mutant Ninja Turtles version of Monopoly is just £8.52 at Amazon right now. It's normally £29.99, so this is a great saving.
I recently bought a version of Monopoly for my 7 year old, and it's been one of the best buys for our family. The kids love starting a game that can last for hours and which frequently has to be left set up while we take breaks to carry on with dull stuff like going to school and work. I think they just like not being told to tidy it away!
It's great to find a classic game that the whole family can enjoy, and it has certainly helped my kids get to grips with numbers.
I've never played with this Teenage Mutant Ninja Turtles version of the game but if you've got a fan of the green guys in your house then this might be one way of keeping them quiet and entertained for hours!
With thanks to ARRYAZZA @HUKD