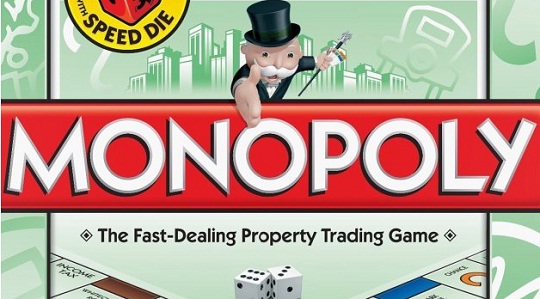 Ordered, and hopefully on its way. I am really pleased to have got hold of an original version of Monopoly to put under the tree this year. There's lots of fun versions, and Star Wars monopoly is pretty cool. But you just can't beat the original classic version of Monopoly, and it is even better when you can get it for £7.74 (instead of £14.99) the price Amazon are selling it for. Delivery is free too with super saver delivery
What I love about the classic version is its familiarity. All the London streets, that even now I tick off from a mental Monopoly board in my head.
Monopoly is the absolute timeless family game. It's a game about strategy, chance, luck and ultimately about greed.
Invented during the Great Depression in 1934, Monopoly has since been translated into 26 different languages and has sold over 200 million sets worldwide. It's a small wonder that most people have grown up with Monopoly.
Monopoly, with its thrilling property-owning rules and objectives, is highly educational. For early Monopoly beginners of seven years, it encourages arithmetic skills. At the same time it teaches older players about money management, property management, basic economics, the art of negotiation and compromise (just how much are you prepared to trade for Mayfair). In many ways Monopoly also mirrors the lessons of life--chance and luck can throw even the best-laid plans astray, and if you 're not prepared to take the big risks you're unlikely to be life's big winner.
Yet Monopoly is also great fun and for some reason its simple rules don't tire or become dull from repetition--truly the mark of a timeless classic.
The only significant downside to Monopoly is that the full game can be a very lengthy event easily lasting hours.
Monopoly can be enjoyed by children as young as seven years old and will still thrill a 97-year-old; it is suitable for 2-8 players.