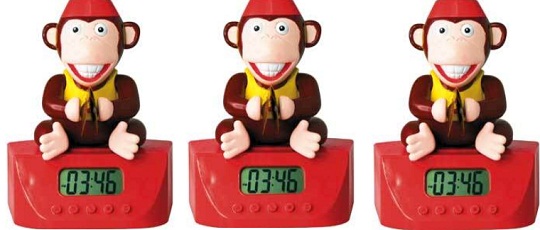 Looking for a way to really get those sleepy kids out of bed? I reckon this will do it – an alarm clock that bangs cymbals and makes one heck of a noise first thing in the morning. If nothing else it could drive everyone completely crazy. Perhaps save it as a gift for someone you don't like… (kidding)
The Monkey with Banging Cymbals alarm clock is on sale for £4.99 and you need to add 99p for postage and packaging via standard delivery which should take two to three days. The alarm clock is brand new and unopened and comes with the Argos guarantee too.
This alarm clock will wake up even the sleepiest of souls as it starts to bang the cymbals when the scheduled time arrives. The batteries required are three 1.5v AA batteries that are not included and one XLG44 button cell that is included.
Thanks to andywedge at HUKD!