Minions T-Shirt £3.99 @ Argos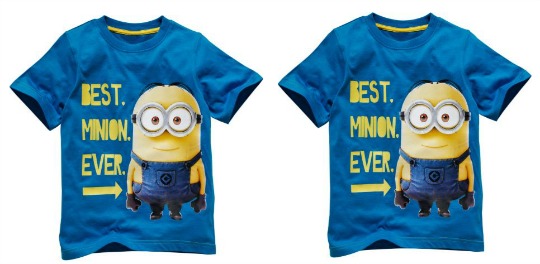 This wonderfully cute Minions T-shirt is a bit of a bargain as Argos are selling it for only £3.99! It comes in all sizes between 3 to 8 years, is 100% cotton and machine washable.
The link takes you to the 3-4 years size, just use the drop down box to select the size you want to get redirected, as each size has a different item number at Argos.
As far as I can see this isn't even a special offer, just the regular price, which is a few pounds cheaper than most stores are charging for branded kids tees. (That's with the exception of the £5 specials at Asda of course!) This Minions t-shirt is in the boys section, but I see no reason why girls who are fans can't wear this.
Stock isn't in every store in every size, but there are lots around for the free reserve and collect, or home delivery costs from £3.99.