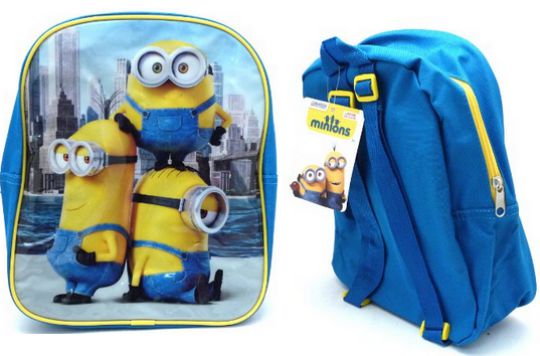 Thanks to the latest Minions Movie there seems to be Minion madness in most shops, however they also tend to charge a fortune for some of the toys and clothing. If your little one is a Minion fan then it is worth having a look on Amazon as they have lots of Minion items at reasonable prices. Amongst them I found this Minions Movie Children's Backpack for just £4.78 with free delivery from Amazon seller Linen Ideas.
Any little Minion fan would love to be wearing this on the first day of school! It features three of the favourite Minion's Bob, Kevin and Stuart and is an officially licensed product. A great feature to the bag is the PVC front which means it is easy to wipe clean, which we all know with children's items is a big advantage. The shoulder straps are adjustable so can suit a wide age range.
Delivery is FREE if bought via Amazon Seller Linen Ideas.