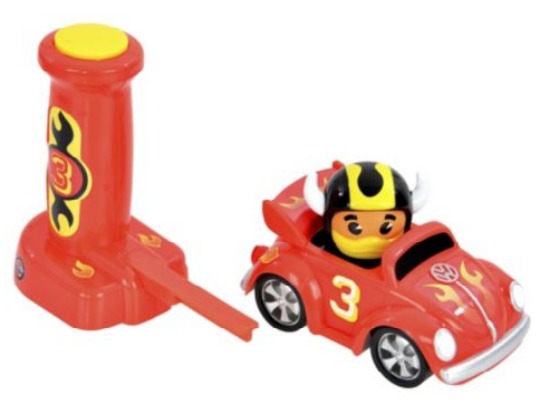 Have your kids already started reeling off toys that they want for Christmas? Mine have, mind you they start around March time and plot about the goodies they think they have behaved well enough for. This Mini V-Dubs Speeder Red Beetle is one that has been mentioned a few times and I am glad to see it for only £6.88 at Tesco Direct. This was selling for £9.99 originally, and this is typically it's price elsewhere. The Blue Camper is now only £6.53.
Living in a house full of boys, I can tell you we own a LOT of toy cars. The Mini V-Dubs Speeder is much more than your bog standard toy car though, it is a convertible Volkswagon that can shoot across the floor at great speed due to its launch handle. It comes with stickers so that your little motor fan can decorate both the VW and the handle.
It's suitable for children aged 3 and above and will just thrill any little car fanatic. It is an officially licensed Volkswagon product and your collection can be built on as there's others to choose from in the range.
Collect yours from your local Tesco store for free or pay £3 to have it delivered.