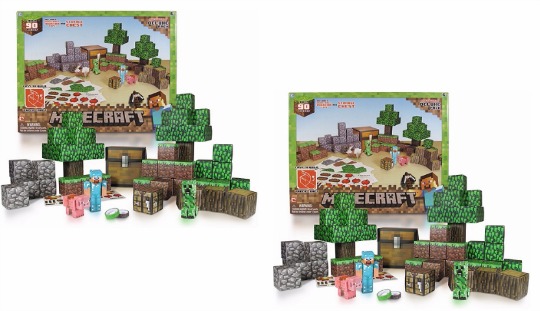 Minecraft is a word I hear at least TEN times a day. My boys have been obsessed with it for a good couple of years now. I have patiently been waiting for two things to happen; firstly, for them to grow out of it or for Minecraft merchandise to drop in price. Unfortunately, neither looks likely. That was until I spotted this cracking Minecraft bargain over on Argos... the Minecraft Paper Craft Overworld Pack is reduced from £19.99 to just £9.99. That'll do me nicely!
The Minecraft Paper Craft Overworld Pack consists of over NINETY pieces including: Steve in Diamond Armour, a Creeper, a Pig with Saddle, a Crafting Table, TWO Trees, TWENTY Grass Blocks, TWENTY Cobblestone Blocks, TWELVE Farmland Blocks, EIGHT Log Blocks, EIGHT Leaf Blocks, SIXTEEN Stickers, a collapsible storage block and two rolls of Minecraft Mortar paper tape.
Check out the reviews for this! It has an impressive 4.7 star rating on the Argos site too.
You can Reserve and Collect the Minecraft Paper Craft Overworld Pack for FREE from an Argos near you or pay £3.95 to have it delivered to your front door.