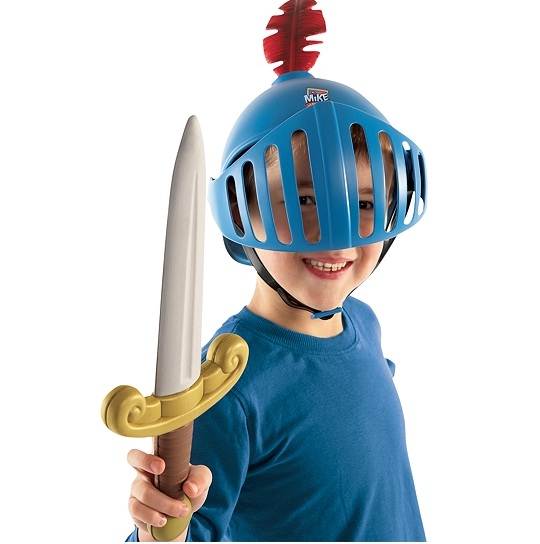 Get the Mike the Knight Sword and Helmet for £7.97 at John Lewis. It is around £15 at most other places. According to a member at our sister site HUKD, Tesco had it for this price, but it is sold out now. If you can't pick up in store it will cost you £10.97 with delivery, still much cheaper.
As the name says, you get the sword and the knight's helmet with this set. Great if your child is a Mike the Knight fan. Make an excellent addition to the dressing up box, and also handy for the present drawer (for those that don't have one of these handy items, this is where you store the toys you snap up at bargain prices throughout the year for presents at birthday parties etc).
This is typical of the comments on the website from customers. "Our son is a big Mike the Knight fan so enjoys playing with this. Quality a lot better than the weight of the box suggests. I would recomment to Mike the knight fans."
Another customer points out that although her son loves the set the helmet is huge - it fit her husband!
Thanks to snatch_master at HUKD!