Micro Scalextric G1065F Supercars £39.96 @ Debenhams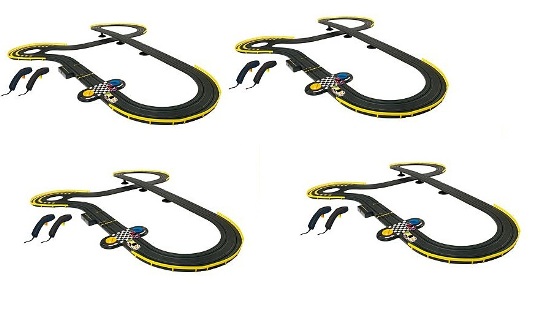 This is a rather good price for the Micro Scalextric set at Debenhams. They have marked it down from £90 to £39.96 including delivery (using the code ZM94). The set is part of the supercars theme and is 1:64 race set.
Get ready for some extreme street race action as two Aston Martin DBS supercars take on each other on a large extended figure of eight track. The track includes a flyover and a tricky chicane section to make things just that little bit more interesting.
Micro Scalextric is ideal for the younger slot racer and is a perfect introduction to the action packed world of Scalextric racing. I still love these sets and can't wait until we have a bigger place so I can get one for my daughter and I to race on.
These are brilliant fun and this would make a stunning addition to the Christmas tree pile this Christmas.
Thanks to missgem at HUKD!