Mickey Mouse Clubhouse Bargains @ Argos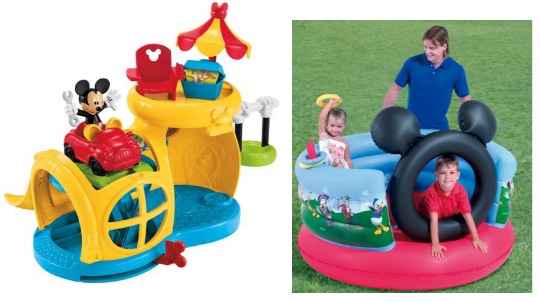 Mickey Mouse Clubhouse with it's songs and it's ability to make everybody dance. That's why the kids love it and so do us parents too. Okay, so we end up singing MM songs for the rest of the day, week or even month but it puts the kids in a trance for a good fifteen minutes, which is just enough time of a cup of tea. Argos have Mickey Mouse Clubhouse bargains, on a fair few items, not all but some. The reductions are good and make the MMCH items even cheaper than elsewhere.
You can reserve and collect your order for FREE or pay £3.95 for home delivery.