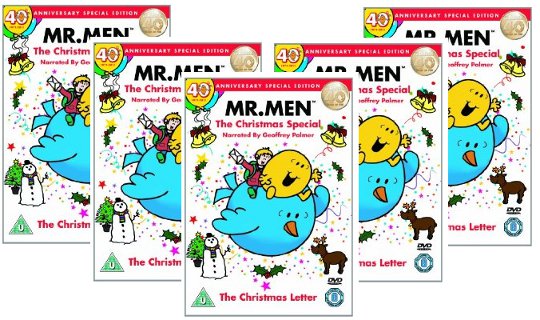 If your family is one of the families who still herald Mr Men as one of your favourite cartoons, you'll love this animated Mr Men Christmas special: The Christmas Letter DVD.
So here's the synopsis: "It's Christmas time and everyone in Misterland is writing letters to Santa, especially young Jack. However, he makes a big mistake and asks Mr Forgetful to post his letter! Jack is distraught - how will Santa know what he wants for Christmas? Mr Happy has a fantastic idea and with Mr Daydream's help they set off to find none other than Santa himself."
The Amazing journey takes them through man strange lands, and we see many of our favourite characters: Mr Silly, Little Miss Scatterbrain, Mr Greedy, Mr Snow, Mr Mischief.
There's free delivery on this, but the dispatch time is quite long – 1-3 weeks... but then we don't need it for a few more weeks, so it's not biggy, I guess!
Thanks to andywedge at HUKD