Marian-Plast Lilliput Dream House £39.99 @ Home Bargains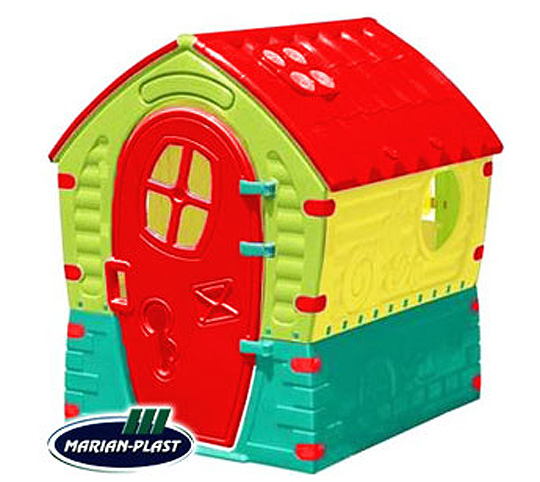 Home Bargains are selling this Marian-Plast Lilliput Dream House for £39.99 rather than £89.99.
Click HERE to take a look at the Lilliput Dream House *
My youngest absolutely ADORED playing in play houses like this. Going to the little pocket park, which had one, was great fun...trying to get him out of it without full scale tears and tantrums was almost impossible, only bribery on a grand scale would work.
If you like more neutral tones for your house then the Lilliput Dream House is most definitely going to offend your senses! It's bright and colourful in a colour scheme that only kids could love. It also has working windows and doors <----- handy, if you want to get in and out of it!
It's easy to clean and you're going to have to put your house-building hat on before your little one can start playing 'house', self-assembly is required.
In-store collection is the only option for getting your hands on a Lilliput Dream House, if you're not prepared to pop into town (or wherever your nearest store is) then you can't have one!
Happy house collecting!