Marian-Plast Indoor Outdoor Lilliput Dream House £39.99 @ Home Bargains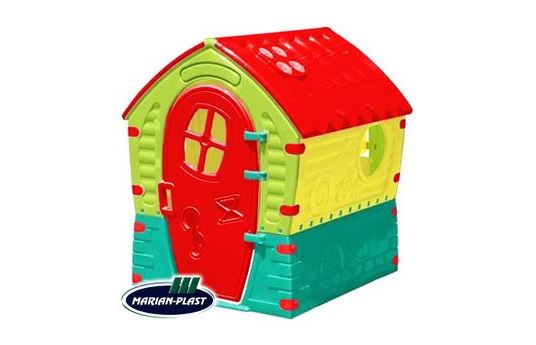 Home Bargains have reduced the Marian-Plast Indoor Outdoor Lilliput Dream House from £89.99 to £39.99, a whopping £50 saving - these are currently £79.99 on Amazon. Even with the rather rough £7.99 delivery charge if you can't pick it up in store, it's still a brilliant price.
Move the kids out in better weather with the Lilliput Dream House from Home Bargains*
I'm always tempted to buy my kids a little play house, but with the space we refer to as our 'garden', I can't really justify an expensive play house! I'm loving the look of this one though - it's not crazy expensive, and it's quirky and a little odd... kind of like our garden. I can just see a mad hatters tea party happening outside it.
The blurb says that the house is suitable from age 3+. I can't imagine why. My little girls would love it. It's bright and vibrant and has working windows and doors. It would be much loved, I have no doubt! And at the size of 110cm x 90cm x 95cm it's not massive either, so is probably suited to a younger crowd anyway.