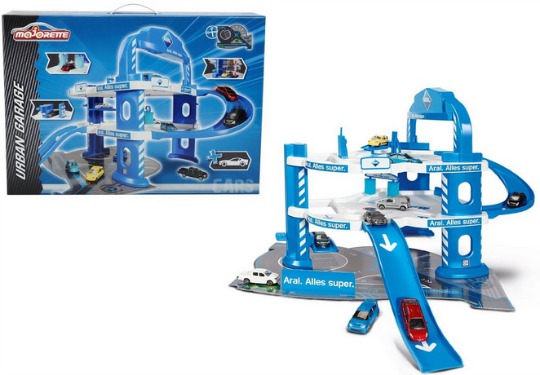 Toy car garages are always a good choice when it comes to birthday presents. My eldest two sons were daft about their toy cars and any play sets that came with them. The Majorette Urban Toy Car Garage has been reduced to just £10 from £49.99 at Amazon. This includes FREE super saver delivery. I highly doubt this was £50 BUT it does look exception value for a tenner.
The Majorette Urban Toy Car Garage features three levels for your little one to whizz their toy cars around. There's a manual elevator for toy cars to go up and down , a car wash and a down hill ramp,
It is suitable for children aged three years old and above. Which is around the age they become obsessed with cars. I used to steal my little brothers, so this is not just for boys!
This seems to be a German toy but don't let that put you off because it won't be too difficult to assemble. It looks to have german writing on it too but your little one won't bat an eyelid at this as the run their cars up and down the ramps.