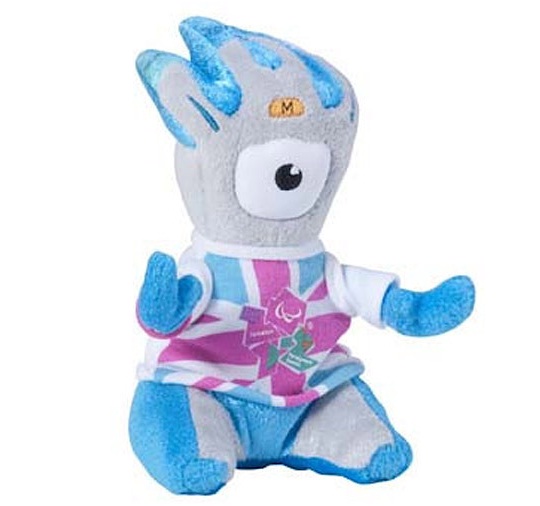 If like me you've been plagued by requests for Wenlock and Mandeville toys then you'll like all these discounts for the toys associated with the Olympics and Paralympics. There are reductions on the site of up to 90%. Lots of great bargains, like the Mandeville toy I have ordered above for £1.50 - down from its previous price of £10!
You couldn't get a Mandeville toy for love nor money anywhere in the Olympic stadium or park when we were there on the last Saturday of the games. I had one very disappointed son!
The London 2012 Mandeville Cuddly Collectible deserves first place in any sports fan's collection. This 16cm tall bean bag soft toy is the perfect Paralympics souvenir and comes in one of four snazzy t-shirts. Styles vary - your Mandeville may have a different t-shirt.
There are also Wenlock's available and the little sporting figurines sold for the events too. It is well worth having a good browse and when I checked there was still plenty of stock available.
Standard UK delivery is £2.99 so factor that into the cost. Even so it makes it £4.49 if all I bought was the Mandeville toy!
Thanks to Captain HH2k at HUKD!