My Living World Triop Park For £4.99 @ Argos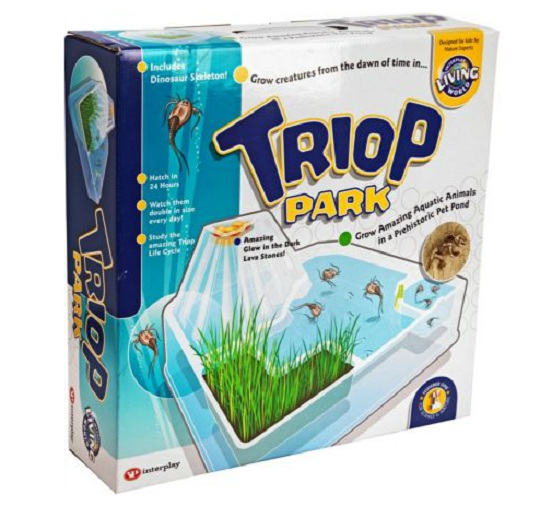 Save more than 66% with the My Living World Triop Park from Argos. This awesome set that allows kids to grow and look after their own Triops was £16.99 but has now been reduced to £4.99.
Okay, I'll admit, I have no idea what a Triop is but the idea of growing them in their own little aquarium and jungle sounds pretty cool. What the set does is allows your kids to hatch and grow the amazing Triops in a prehistoric landscape. They'll be able to see them grow from a tiny dot to a 4cm monster.
At night the kids can watch them by the light of a fiery volcano and even grow their own jungle scenery. They will find the educational Triop Park fascinating and fun and it's perfect for encouraging responsibility. The Triops are guaranteed to hatch so there won't be any disappointment either. The set is suitable for kids over the age of seven and maybe you should try something like this before getting that puppy they've been nagging you about and see if they can handle the responsibility.