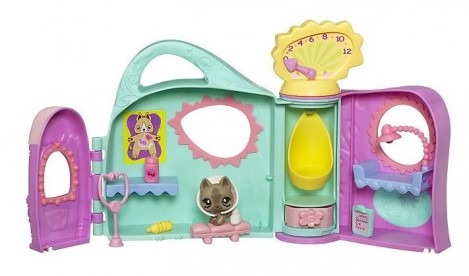 The Littlest Pet Shop Get Better centre usually sells for around £15 but Debenhams have marked it down twice – first to half price at £7.50 but now all the way down to £4.50. This is a fab deal and you save £10.50 off what you would have paid at full price.
When your pet feels sick, take it to the get better centre. Bandage their little boo-boos and give them medicine and soon they will feel much better. You can check their vital signs with the stethoscope, place them in the basket for a weigh-in or put it on the examining table for a rest.
Soon your pet will be back to their former bouncy glory thanks to your love and attention and the lovely little playset. You can fold the kit up for easy storage and it comes with a pet puppy and accessories.
This set is ideal for kids over the age of four thanks to lots of little small parts (that you will stand on in the middle of the night).
Thanks to nicoleisapayne at HUKD!