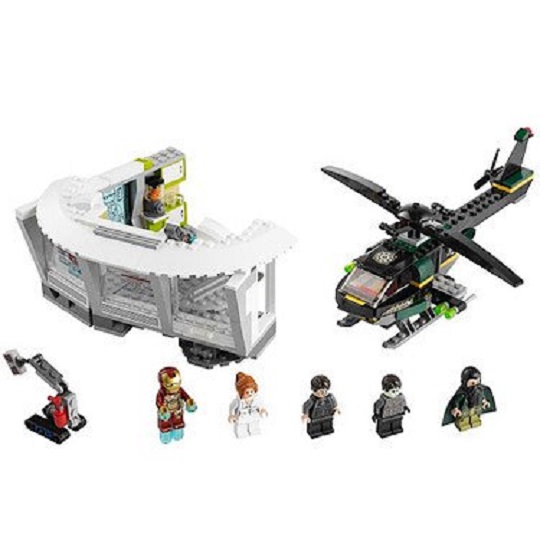 Amazon is selling the Lego Super Heroes kit 76007: Iron Man Malibu Mansion Attack for £29.99 instead of the usual retail price of £34.99. This is a neat little saving of £5 off the original price and you get this item delivered for free with Super Saver delivery.
The set includes five minifigures of Tony Stark, Mark 42 Armour, Pepper Potts, the Mandarin and Extremis Soldier. You also get the Mandarin's helicopter and the mansion with plenty of really cool features to boot.
There is the exploding window feature, the rotating computer console and holographic screens. How cool is that? Huh? I want this set! The Mandarin's helicopter features spinning rotors, four flick missiles, side-mounted cannons and a cockpit with space for a mini figure. The DUM-E includes a fire extinguisher and Mark 5 suitcase.
This would make an excellent gift for any kid with a thing for Lego. And their parents, of course…