Lego Star Wars Death Star 20% Off Today Only @ Smyths Toys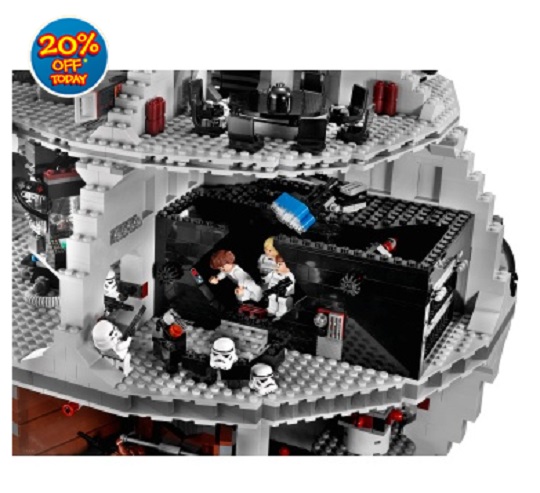 Smyths is offering the Lego Star Wars Death Star kit for £274.99 and that has a tasty 20% taken off it to reduce it to £219.99. This is still hugely expensive, obviously, but it is a great discount on a toy that has endless cool factor and could make the perfect Christmas gift.
Recreate the action and adventure of the Star Wars movies with the ultimate Death Star playset! This detailed battle station features an incredible array of minifigure-scale scenes and accessories from Episodes IV and VI on its five decks.
Swing across the chasm with Luke and Leia, face danger in the crushing trash compactor, and duel with Darth Vader for the fate of the galaxy. You get 25 Star Wars characters and droids, 3, 802 pieces, six new and exclusive minifigures and droids, plus tons more. It's absolutely awesome and I think parents will have as much fun building it as the kids.