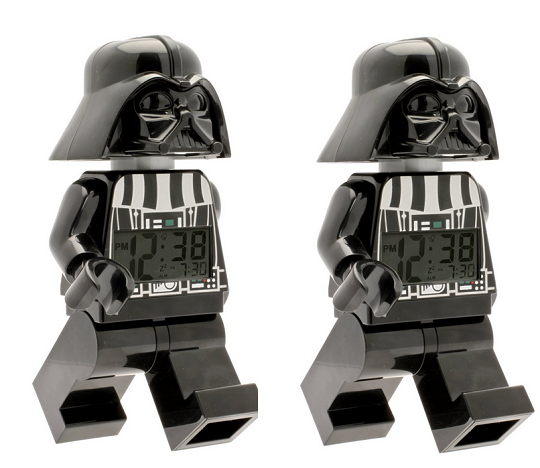 Amazon has dropped the price on the Lego Star Wars Darth Vader minifigure alarm clock from £24.99 to £13.33 and this comes with free delivery. It's adorable and you save £11.66 which is 47% off the original price.
I love these clocks and desperately want one, but nobody else will use it and it will be another piece of tat I've bought for myself. If you've got any kids with a predilection for Star Wars, though, this is a brilliant way to get them out of bed in the mornings.
The clock is a giant minifigure of, obviously, Darth Vader and the digital clock is displayed on the LCD screen in the front of his chest. It has a backlight so you can easily see it at night, it can be adjusted to move into different positions and you can see your alarm time as well as the current time. It comes with two AAA batteries included.