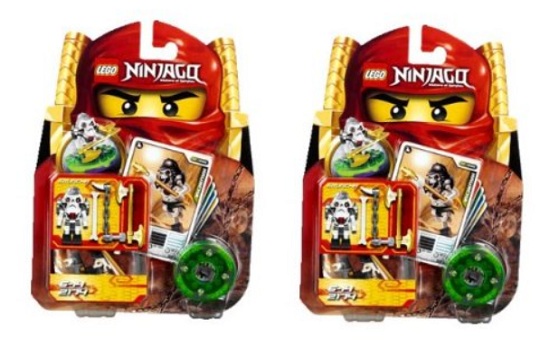 Grab this one now for the present drawer! This Lego Ninjago 2174 Kruncha has an RRP of £7.49 (and I usually see the in the shop for pretty much this price), but Amazon has knocked this down to £2.99. Plus, it is delivered free in the UK with Super Saver Delivery.
To be honest if you want to find out more about Ninjago, you're going to have to get a small boy to explain it. I understand it is a TV series, and also some kind of game that you play with the figures and cards. I suspect it might be something like Bakugan, but since I don't understand that either, it doesn't help! All I know is my son has several of these characters, and kids love them, and this only costs £3.99.
I believe the premise is that you're a sort of ninja. Lord  Garmadon is on a mission: collect all four Golden Weapons of Spinjitzu and, ultimately, rule the world. Can you stop him? Hard as rock and colder than stone, General Kruncha flattens anything that gets in his way. Spin your way to victory against the Spinjitzu masters and use the 4 battle cards included to influence the outcome.
In this set you get:
Kruncha figure with earth optic spinner
Weapons include: double axe, shoge and bone weapon
Includes 1 character card, 4 battle cards and Lego bricks
Thanks to CHEAPSTUFFRULES at HUKD!