Lego® Marvel™ Super Heroes Now £39.98 @ The Hut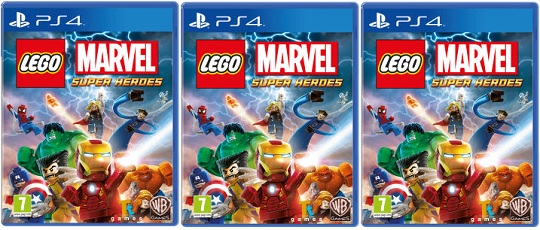 The Hut have slashed £30.01 off this LEGO® Marvel™ Super Heroes game for Wii, Playstation 3 and 4, Xbox, Nintendo and PC. Previously £69.99, you now pay £39.98. That's a very welcome 43% saving! Delivery is free so place your pre-order today so that when it's released on the 29th of November, your child is the first in his class to have this coveted game.
Your child can smash, swing and fly in the first LEGO videogame featuring more than 100 of his favourite Super Heroes and Super Villains from the Marvel Universe, including Iron Man, Wolverine, the Hulk, Spider-Man, Captain America, Black Widow, Loki and Deadpool. He can help save Earth as with his super-cool strengths and abilities: Iron Man flies, hovers, shoots missiles and unleashes a powerful unibeam directly from his chest. Spider-Man shoots webs, uses his spider-senses to spot objects invisible to others, crawls up walls and, of course, web-slings. Captain America throws his mighty shield at objects and enemies, embeds it into a wall to create a platform, and protects himself from damage. Hulk smashes!
This game is guaranteed to get your son and his friends' pulses racing so check out The Hut's other bargain entertainment, awesome gaming experiences, designer clothing, accessories and footwear, all at amazing prices!