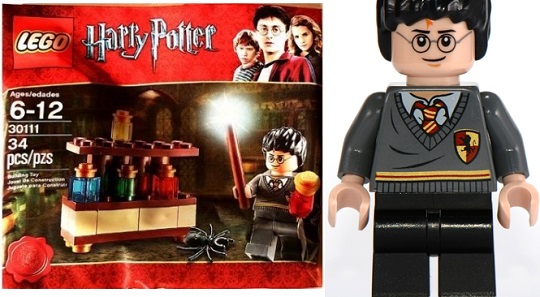 If you have a Lego-mad and/or Harry Potter mad child you'll want to snap this up. These are the sets that were originally only sold with the Harry Potter collector's edition videogame according to a member of our sister site HUKD. Now you can get them on their own from The Game Collection. The site is selling the Lego Harry Potter The Lab (30111) for £2.95. Plus delivery in the UK is free, and the item is dispatched on the day you order.
There's very little info on the website. Just that there are 34 pieces. However it is very interesting to see what other people have said about this set on the internet.
It seem to be a very durable set, and Harry Potter having a dual head is seen as a plus point. One customer review had this to say: "It took me about three minutes to put it together as I followed the very clear instructions! When completed the Lego looks really cool, and I was very pleased that it came with some basilisk fangs and a Hogwarts letter. This product is excellent for Harry potter fans of all ages."
Well not quite all fans. Like all Lego sets these are not suitable for children under the age of 3 but I know what the reviewer means! I rather fancy getting one just for me. Would make a great stocking filler.
Thanks to Syzable at HUKD!