Lego Games Harry Potter Hogwarts £12.49 @ Argos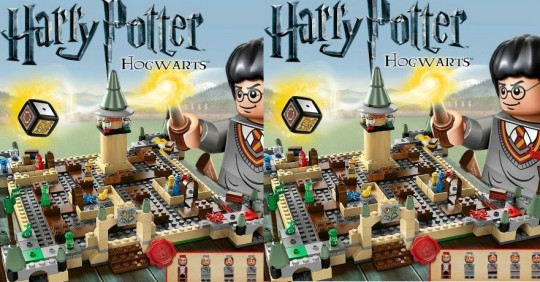 Both Argos and Amazon have this Harry Potter Lego set marked down to £12.49 instead of the usual £24.99. It is a pretty good price for this set that will make a very nice Christmas gift indeed.
The Lego Harry Potter Hogwarts set is a board game and Lego combined to achieve the ultimate playtime experience. The themed board game is brilliant for Lego and Harry Potter fans alike and will keep little minds entertained on cold winter nights.
You can enter the clock tower with the swinging pendulum, climb the moving staircase, visit the magical classrooms and work your way around the haunted school of witchcraft and wizardry. There is even a wind-up motor in the clock for real swinging pendulum action.
You flick between the moving staircases and secret passages at Hogwarts School of Witchcraft and Wizardry and try to be the first to successfully navigate the magical castle to collect all your homework items and get back to the common room. Sounds ace.
Thanks to caz1cool at HUKD!