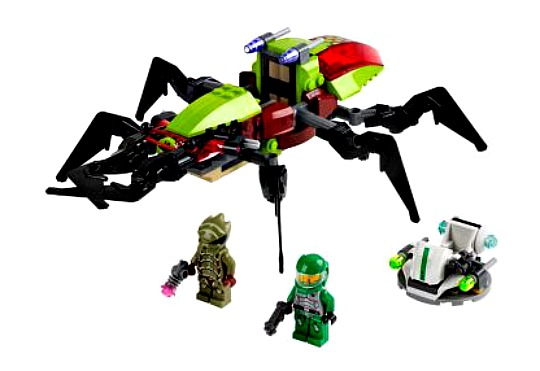 This Lego Galaxy Squad Crater Creeper is reduced from £18.00 to just £12.00 right now.
Little Lego fans will have loads of fun waging intergalactic battles with the Lego Galaxy Squad Crater Creeper.
Suitable for kids aged seven years and older, this set comes with a Chuck Stonebreaker mini figure, an Alien buggoid mini figure and the Crater Creeper with insect legs, chomping jaws and flick missiles. There's also a Hero hovercraft with flick missiles, and three weapons - 2 blasters and a sonic gun.
There are 171 pieces in total in this set, and once it's all assembled you can fire the hovercraft's flick missiles and send the evil bug crawling back to where it came from.
Hours of fun, and ideal for popping in that emergency birthday present drawer, if you have such a thing. I am determined to make 2014 the year I finally get myself one of those!