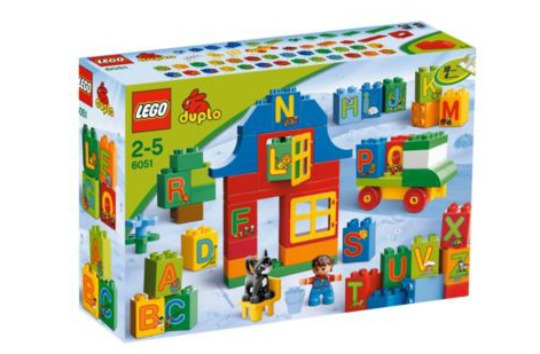 This Lego Duplo Play with Letters set is half price at Tesco right now, reduced from £25.00 to £12.50. Could be an ideal Christmas present for a keen little learner.
Suitable for children aged 2-5 years, this Lego Duplo Play with Letters set features large, colourful bricks with matching letters and pictures, as well as a Duplo child figure, a cat and a cute wagon base for transporting the blocks. Or the cat. Or the kid. Or a combination thereof.
There's only one review of this item on Tesco's website but it's good, although bear in mind it relates to the original price:
"Good Points: Great product. My 16 month old loves to help build houses! Bad Points: Fairly expensive, but seems to be a standard price."<
So at half the price it seems you can't go wrong!
With thanks to CHEEPSTUFFRULES! @ HUKD.