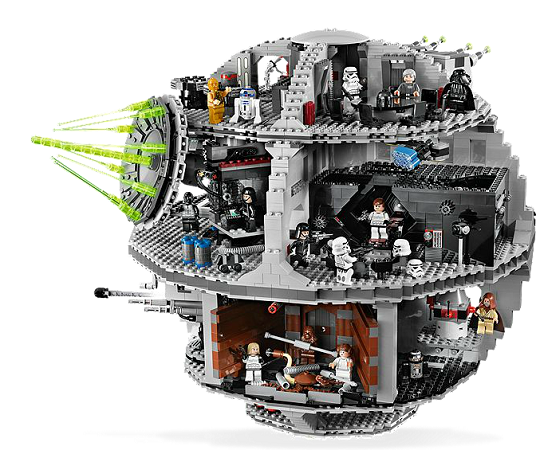 Yeah, this has to be one of the coolest toys ever. You can build your own Lego Death Star from scratch and the price drop is pretty darn good, and very very rare. Usually on sale for £274.99 it is now £233.74 and I actually want it for myself. Wowee, it's still expensive, but LOOK at it!
Right, so before I even begin to describe the product, you must go over to our sister site HUKD and read the comments on this. They are hilarious. Any Star Wars fan will be cackling out loud by the time they reach the middle.
This Lego set is for ages 14 and up, comes with 3803 pieces, gives you 233 VIP points and will honestly make your inner geek wibble with joy. You get 24 minifigures with the set too, plus droids and the Dianoga trash compactor monster. How cool is that? Luke Skywalker and friends are there too…
Thanks to Linners1978 at HUKD!