LeapFrog Learn And Groove Piano £6.50 @ Boots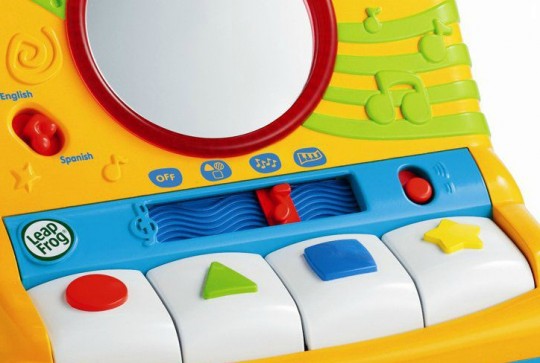 Looking for a fun, inspiring toy for a baby or aspiring toddler? Something that makes music always goes down well, and will help keep them amused for a good five minutes at least. And at that age, those five minutes count a lot! The LeapFrog Learn and Groove Piano has been reduced at Boots, down from £13 to £6.50. One key difference between this toy and others is that it is bilingual. You get musical instructions in English, and French.
Standard delivery on the toy is £2.95, which is fairly reasonable as far as standard delivery charges go. If you spend more than £40 you get free delivery.
What annoys me about Boots is that it is the only (or one of the only) stores to put a price limit on what you can collect for free in-store. So, free collection at a store is only possible if you spend £20 or more. I have no idea why they do that, but I find it a bit off putting. If you spend less than £20 it costs £1.95 to collect in store. The cheek!
Get playing with the Learn and Groove Piano. With music, lights and a mirror, this piano makes playtime fun. The Learn and Groove Piano has three modes of play:
The Learn and Groove Piano even gives musical activities in English and French.