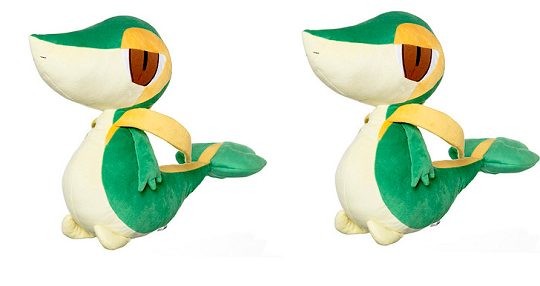 These are pretty cool actually and the discount is awesome. These Pokemon soft toys used to be on sale for £20 but they are now down to £6 which is a helpful saving of £14. You still have to pay delivery charges I'm afraid, but there is the option to click and collect instore.
You can choose from three different types of Pokemon at this price and they are 35.5cm high, 29cm wide and 15cm deep and weigh around 31grams. Hehe. Now you have all the detail you need to really get this going and see if you think it's of value.
The three different Pokemon on offer ehre are Snivy, Tepig and Oshawott. I've got to tell you, I like Snivy and Tepig, but their names are far too close to Snivel and Tepid for my liking. I am all for a cute dragon thing, but not one that whines. Hahaha!
Thanks to Wan_Lok at HUKD!