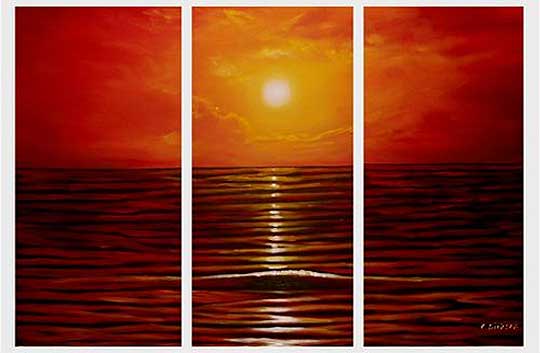 You've got until midnight tonight to take advantage of this LyncMeUp offer to have a picture of your choice printed onto a canvas, measuring 24" x 16" for just £8 instead of £40.99.
If you haven't got a picture in mind, or you've got a special event coming up such as a wedding or anniversary that's bound to result in a special photograph being taken that would be an ideal canvas candidate, don't worry - you only need to buy the deal today, you actually have until 8 January 2013 to submit your picture and redeem your voucher.
I have a real soft spot for canvas prints and am VERY tempted to buy several of these canvas print vouchers, the price really is exceptional and you could get quite creative; here's an idea for you...
Triptych is a form of art display - it involves either splitting one image into three, having them printed as separate images, then hanging them close together so the eye can see them as one whole image or the component parts (have a look at the picture above and you'll see exactly what I mean).
You don't have to split a single image though; triptych can also be the close display of three related images - three images of your child playing football, dancing, opening presents, or your pet doing three different things or in three different poses for example.
Possibilities with triptych are almost endless and the results are stunning; with this deal, it will only cost £24 to create an art feature with an impressive overall size of 72" x 48" (that's 182.88cm x 121.92cm in new money) - can you imagine how much it would cost to have a single canvas print of that size?!
You can choose whichever orientation you wish and don't forget there's also the space between the images to take into account when you're hanging them on the wall.
Well, I've just managed to sell myself the idea and have more than a few triptych projects in mind; I'm off to buy my vouchers.
Happy canvas printing!