Lamaze Stacking Rings £12.99 @ Amazon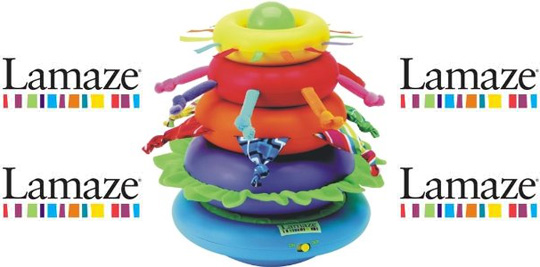 This is a fabulous price for these Lamaze Stacking Rings - £12.99 instead of £21.99 - and is, by far, the cheapest around at the moment.
If you've got a very young one in your family to buy for this Christmas then I strongly recommend taking a look at these Lamaze stacking rings.
You won't go wrong with anything Lamaze - kids love it, adults love that their kids love it, it's just a shame it's often at the more expensive end of the educational/developmental toy spectrum, so it always pays to keep an eye out for deals and take advantage of them when they crop up.
With these Lamaze stacking rings your child/grandchild/niece/nephew/whoever will thoroughly enjoy getting to grips with the chunky rings and feeling the different textures, and when the rings are stacked in the correct order they'll spin round and play music - the rings that is, not your child!
All of these things combine to help develop the senses and motor skills, along with pattern recognition and problem-solving, all wrapped up with a musical reward at the end.
The Lamaze stacking rings are suitable for little people aged nine months or older, comes with the three required AAA batteries included and has an on/off switch too; hurrah.
It's also an Amazon Deal of the Week, so their £12.99 price tag is guaranteed until 11.59pm on Sunday.
Thanks to andywedge at HUKD