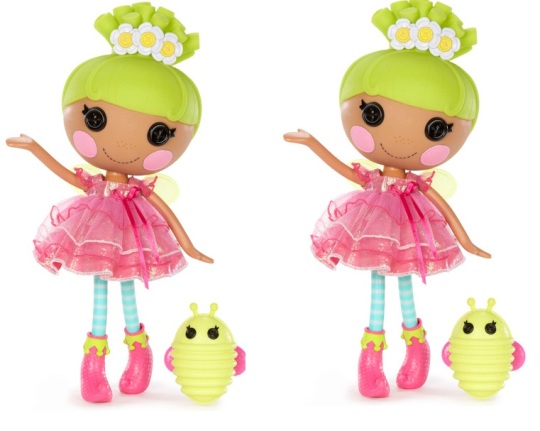 Fancy nabbing some cute and large Lalaloopsy dolls for your collection? Well, The Entertainer has marked them down from £25 to only £18.75 and, with the discount code below, you can take off an extra pound and a bit. A great deal for fans of the Lalaloopsy range.
There are a number of different Lalaloopsy dolls in this discounted sale so if you have the one pictured here already, then you may be able to find one you don't have by searching around the store for a bit.
If you want to take of some extra pennies, enter the code MVCF5B at checkout which takes off about 5% I think.
The Lalaloopsy dolls comewith their own weird little pet and strange outfits and bendy arms and legs. They are made from plastic and fabric and are 33cm in size. I love their outfits, they are so cute, but I am not sure about the toys themselves. Still, a great price for Lalaloopsy fans.
Thanks to Sushi at HUKD!