Knitted T-Rex £12 @ Fairbears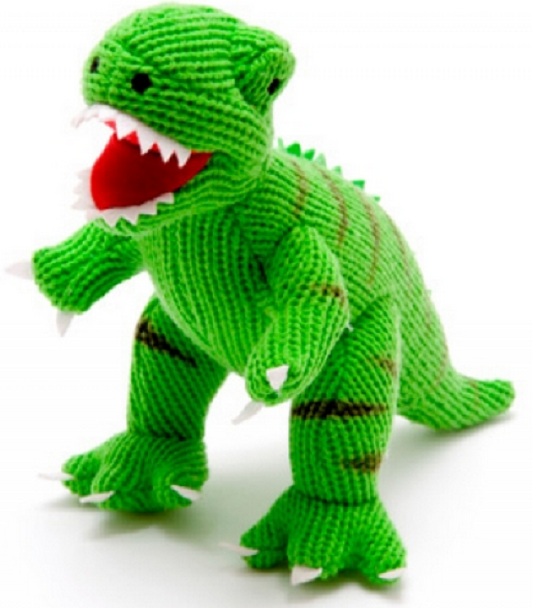 This utterly gorgeous knitted T-Rex is on sale for a very low £12 which is a good amount less than you will pay for the exact same toy at John Lewis right now. And Fairbears have free delivery thrown into the mix which is always a bonus for us here at PlayPennies.
The knitted T-Rex is just the cutest thing I have ever seen and I just wish I could knit that well, but I can't. I reckon my T-Rex would look more like an angry stone than a dinosaur. This is the original T-Rex from Best Years and it is a perfect gift for a dinosaur loving child.
The dinosaur is 23x20x15cm in size and is machine washable, it is suitable from birth and would make a gorgeous Christmas gift or newborn gift for any tiny tot. I absolutely love it, and many of the other items on the site. It is an eclectic mix of toys for kids that really catch the eye.