Hello Kitty Vanity Gift Set £6.99 @ Marks and Spencer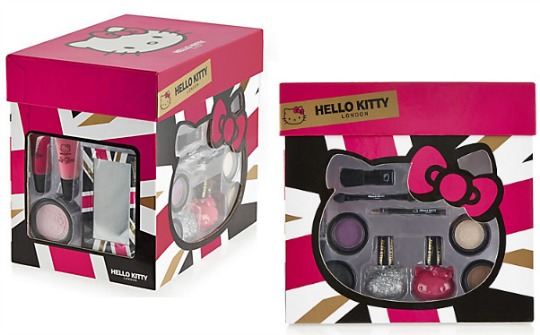 Wowza! This Hello Kitty Vanity Gift Set from Marks and Spencer was £30 and it's now only £6.99. That's a whopping £23.01 off! That is unreal. Yet another item to tuck away for a birthday, unexpected party invite or even for this year's Christmas, if you are super duper organised. These will sell very fast once the word is out so grab yours as soon as you read this.
What's in this Hello Kitty Vanity Gift Set to warrant it's original price of £30?
Two Toe Seperators, two Nail Varnishes, four Eyeshadows, three Brushes, three Gem Pots, two Nail Files, a Mirror, a Blusher and two Lip Glosses. All contained in a fancy Hello Kitty box.
Do I think that's all worth £30? Nope, do I heck! It is probably worth about £15 but no more than that. So, it is still a really good bargain.
This set is just screaming to be used by little girls who are into dressing up and for those whom adore Hello Kitty, of course.
You can collect the Hello Kitty Vanity Gift Set for FREE from your local Marks and Spencer store by using the Click and Collect service, or you can opt of delivery at a charge of £3.95.