Hello Kitty Toddler Bed £139 @ Big Red Warehouse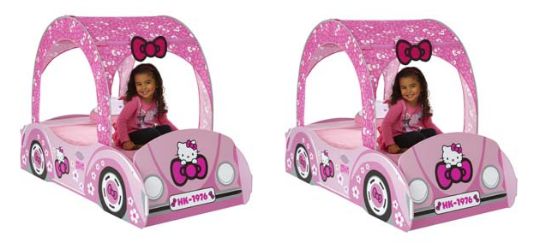 Big Red Warehouse have this Hello Kitty Toddler Bed for £139 which seems like a great deal for a feature bed like this one.  It's a pretty pink and detailed car design with lots of Hello Kitty pictures, and a removable fabric canopy that acts as the car 'roof'. This toddler bed is a standard toddler bed size so will take a regular cot bed / toddler size mattress, as there is not one supplied with the bed frame.
Toddler beds like this one are suitable from 18 months of age until around age 5 depending on the height of the child.
Delivery charges are calculated at checkout as Big Red Warehouse are not a huge high street retailer and will be using a courier company for your delivery.
Do you know any children who would love to sleep in their very own pink Hello Kitty car bed?